Featured Items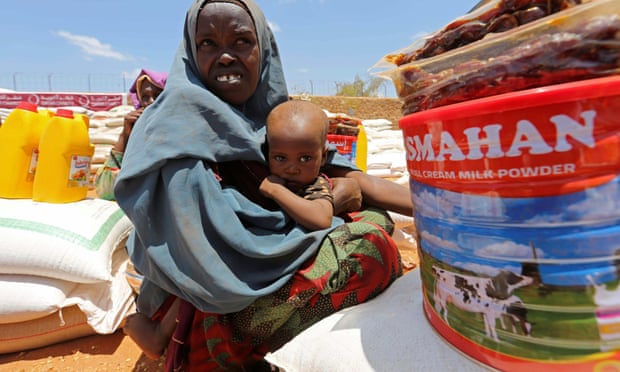 A new article in The Guardian highlights the negative impact of counterterrorism laws on the delivery of humanitarian aid, particularly in acute crises such as those unfolding in Somalia, South Sudan, Nigeria and Yemen. Listed terrorist groups operate in three of the four countries. 
The article notes that although laws in the UK and U.S. are not currently being used to prosecute well-meaning humanitarian organizations, the laws have a "chilling impact" on organizations that say they need clear guidance from governments. Experts say that these organizations have the right under international humanitarian law to negotiate with non-state parties to a conflict to access populations in need. 
A new resource on our website outlines permissible activities for peacebuilders. 
The fact sheet is based on statements by U.S. officials in the Holder v. Humanitarian Law Project case. Since that Supreme Court decision, peacebuilders have faced significant uncertainty as to what communications with Foreign Terrorist Organizations (FTOs) remain permissible under the prohibition on material support of terrorism in 18 USC 2339B. The lack of clarity about how it should be interpreted and applied has created a chilling impact on peacebuilding activities, inhibited constitutionally permitted speech and association, and reduced the kinds of contacts that might help prevent/counter violent extremism and terrorism.
This fact sheet is intended to provide a measure of clarity by drawing on representations made by the government to the Supreme Court during oral argument and in its brief in the litigation regarding what it considers to be permissible communications with listed groups.    
The Internal Revenue Service's Exempt Organizations Division has identified organizations that do international work as a "Strategic Issue Area" for its FY 2017 enforcement program.  Learn what this could mean for your organization, and how to be prepared if your organization is selected for audit.
Monday, May 8, 2017
12 noon EDT
Speakers:
*Lara Kalwinski, Senior Counsel, Compliance and Policy and Executive Director National Standards at the Council on Foundations, on the 2017 IRS enforcement workplan.

*Marc Owens, Partner. Loeb & Loeb LLP and former Director of the Exempt Organizations Division at the IRS, on how the IRS audit process works.
*Alex Reid, 
Partner, Morgan Lewis, on how to prepare for and survive an IRS audit.