Featured Items
A new study from Chatham House and the Royal United Services Institute in the UK finds that humanitarian objectives are often stymied by counterterrorism laws designed to prevent assistance or funds going to non-state armed groups. Humanitarian Action and Non-state Armed Groups: The UK Regulatory Environment asserts that to resolve this conflict, the UK government needs to adopt a clear, unified approach to reconciling its humanitarian and counterterrorism priorities. 
The report also addresses the global phenomenon of bank de-risking and its impact on humanitarian aid organizations. The report authors urge the UK government to move proactively to counter this trend and to engage in international dialogue aimed at finding solutions. 
Thursday, May 11, 2017
10 a.m. EDT
Nonprofits around the world are having difficulty accessing banking services. U.S. and other countries' financial regulations, rooted in a comprehensive counter-terror finance regime, and the ever-shifting political landscape set the stage for financial institutions around the globe to continually re-evaluate their risk profiles. As a result, accounts are closed or never opened, wire transfers are delayed and correspondent banking relationships are severed. This, in turn, impacts vital humanitarian aid, development, peacebuilding, human rights, and other programming. 
Two recent reports examine the scope and impacts of this problem. Financial Access for U.S. Nonprofits, by the Charity & Security Network, provides the first empirical data on the issue and sets out a series of recommendations. Tightening the Purse Strings, by the Women Peacemakers Program and Duke Law International Human Rights Clinic, looks at the effects of counter-terrorism finance measures on gender equality and security.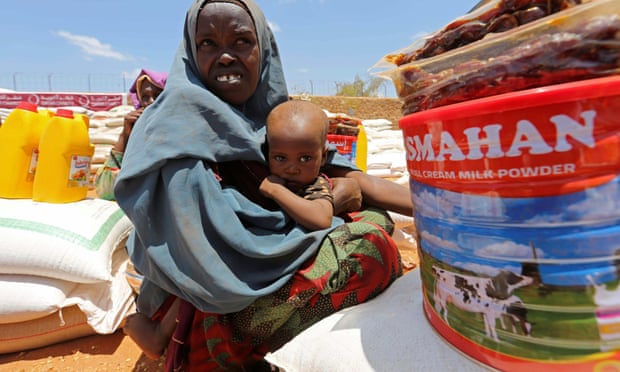 A new article in The Guardian highlights the negative impact of counterterrorism laws on the delivery of humanitarian aid, particularly in acute crises such as those unfolding in Somalia, South Sudan, Nigeria and Yemen. Listed terrorist groups operate in three of the four countries. 
The article notes that although laws in the UK and U.S. are not currently being used to prosecute well-meaning humanitarian organizations, the laws have a "chilling impact" on organizations that say they need clear guidance from governments. Experts say that these organizations have the right under international humanitarian law to negotiate with non-state parties to a conflict to access populations in need.